AW3® Crystal Freeze® Diamond
Triplicity™ Wavelength Technology
Alexandrite 755nm For wider range of hair and colours
Diode 808 / 810nm For general laser hair removal at a super speed
YAG 1064nm Deeper follicle penetration and darker skin focused





LASER Diode hair removal, instant Crystal Freeze® technology, no more burning
AW3 is the first to develop most advanced Crystal Freeze® innovation to numb the treatment area, your client will be more comfortable during the low pain treatment compared to other lasers. It is quite impossible for you to burn your clients too. With good training and innovative technology, you can rest assured that your client will achieve excellent results in less treatment sessions compared to any other technology.
This system specialises purely on hair removal and it is a leap further in technological advancement, making sure you stay far ahead of all competitors in results, branding, marketing and the highest returns on investment.
Less treatment time, more playing time!
"Crystal Freeze® Diamond" is also known as the Schnelle Diamond before the major update. There is a reason why this Laser is called "Schnelle", this means "Fast" in German. We are confident that the 10HZ super flashing speed will achieve shorter treatment time for the technician. A full leg treatment will take as little time as a face treatment compared to other systems, arguably the fastest and most effective laser machine in the world for hair removal of all skin types.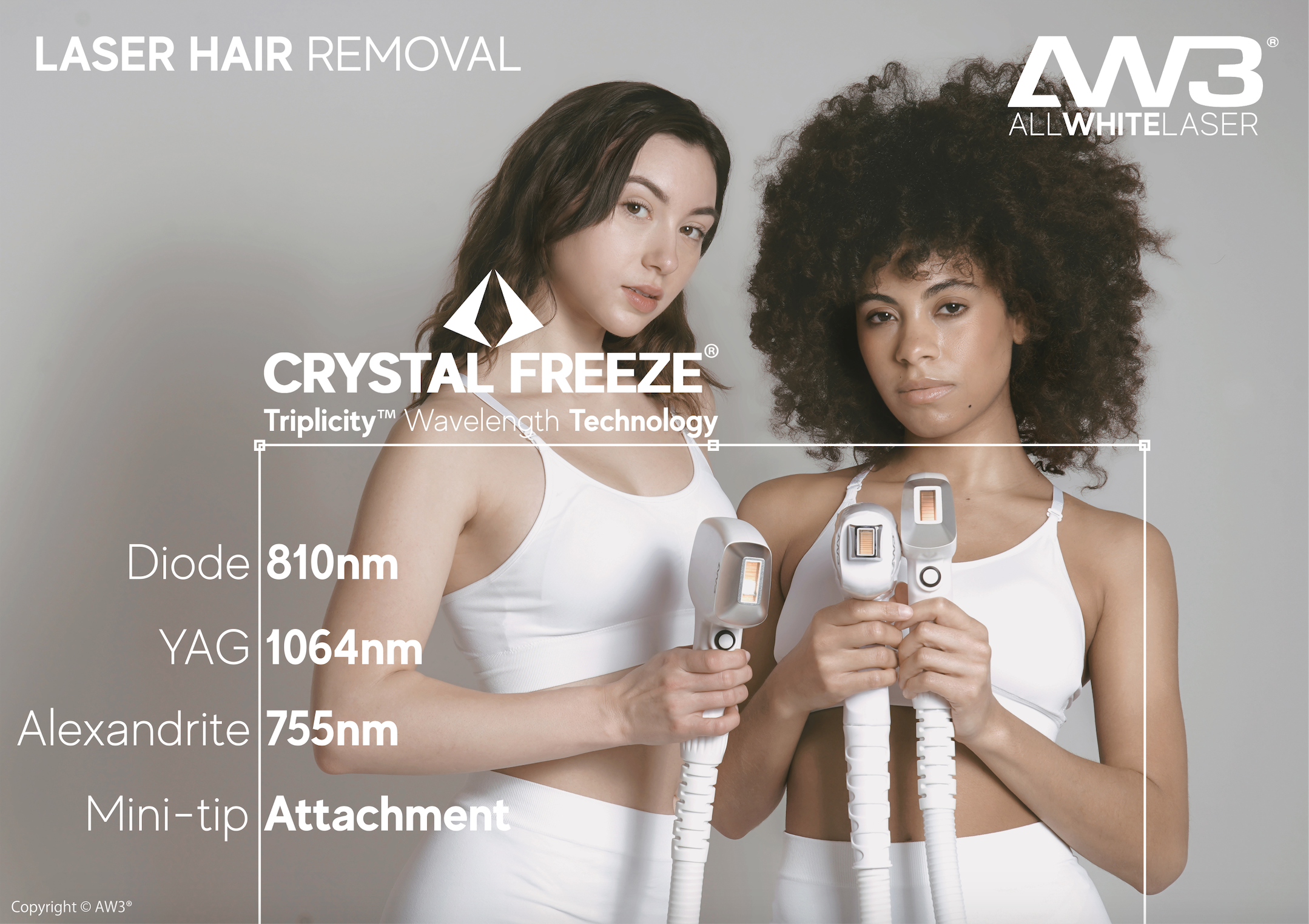 In stock